TENNIS


PlaySight PRO is a multi-camera fixed solution that offers full HD video recording, tracking of live action, instant video replay, and live streaming of all practices and matches, transforming a regular court into a SmartCourt.
Why PlaySight PRO?
Multi-angle video review

Live streaming automated production

Video replay and PlayFair challenges

Create, edit and share video clips

Content monetization tools and a custom OTT channel

Scoreboard integration

Tag in real-time and after-action
Scoreboard Integration
We take raw data generated by your scoreboard to generate automated tennis stats both live on-screen and on the PlaySight platform, with pre-filtered tags and automated highlights.
Scoreboard Insights
On-screen insights to enhance the viewing experience for your alumni and fans.
Create, Tag and Share
Create highlight videos or individualized coaching clips for your players.
Activities Page
All of your tennis videos and analytics in one place. Review online from any device, anywhere in the world.
Multi-Angle Instant Replay
Get instant access to video from multiple angles. Don't wait until your practice or match is over to analyze your sessions and improve. Give yourself access to pro-level review technology.
Player Development Tools
Next level analysis with easy-to-use app tools – biomechanical analysis, add audio annotations to clips, review in slo-mo and more.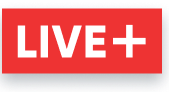 THE BEST MULTI-ANGLE LIVE STREAMING SPORTS VIDEO PLAYER ON THE MARKET
Watch multiple, synced angles of the same live stream. A second-screen experience, inside the same video player.
What Our Clients Say About Us
"I've been coaching on the ATP and WTA tours for the last 20 years and never before have we had access to the tennis analytics and high performance technology that PlaySight offers."
"We are going to give our student-athletes and coaches the tools they need to improve faster and perform better, ultimately helping them reach the next level in their respective tennis careers."
"PlaySight, it is the future. This technology allows us to connect not only to our youth, but also really grow and develop and teach the game of tennis."