MULTI-ANGLE
REMOTE PRODUCTION
MULTI-ANGLE
REMOTE PRODUCTION
Elevate your sports production to new heights with the PlaySight remote production service.
Seamlessly integrate our remote production service into your PlaySight system. With this comprehensive solution, you can deliver a professional polished and engaging multi-camera broadcast that captivates your audience.
Simply follow these steps:
PlaySight Remote Production Includes:
Multi-angle camera switching: Take advantage of all the cameras available on your Smart court/field, including, for comprehensive coverage for any sport.

High Production Value with customization: Build your PlaySight system from scratch and influence how you want your broadcast to look, with replays, graphics, commercials and more.

Digital Score Integration: Seamlessly integrate with scoreboards and smart scoring systems for a streamlined production experience.

Choose your destination:

Stream your content to any 3rd party network (YouTube, Conference Network, etc.) via RTMP
Stream to PlaySight's OTT Platform
Embed your PlaySight stream into your own website

PlaySight Platform: Utilize the PlaySight platform to live stream, record, and store all your video content, ensuring easy access and management.
Empower your production process with remote capabilities
Empower your production with the game-changing remote capabilities offered
by PlaySight Remote Production. Designed to deliver professional
broadcast-quality production across all sports, this innovative solution
revolutionizes the way you capture and present sporting events.
Multi-Camera remote production for Baseball
Multi-Camera remote production for Ice Hockey
Multi-Camera remote production for racquet sports
What Our Clients Say About PlaySight Remote Production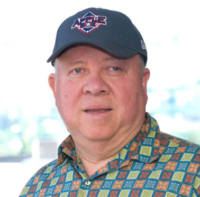 "PlaySight has been a fantastic partner for our baseball live streams. The quality of the broadcast is top-notch, with multiple angles and smooth camera switching. They are also able to seamlessly integrate commercials, video replay, scorebugs, radio play-by-play, and other elements into the live stream. We are very happy with the service that PlaySight has provided, and we would highly recommend them to anyone looking for a live streaming partner."