THE NEXT STAGE
IN PORTABLE
BROADCAST
SOLUTIONS
THE NEXT STAGE
IN PORTABLE
BROADCAST
SOLUTIONS
PlaySight GO Mobile is the first smartphone-based professional broadcasting system on the market.
Premium-quality live streaming, video recording and instant replay sports platform, fully integrated into the PlaySight ecosystem.

A lightweight and fully portable sports video, broadcasting, and analysis solution for all sports, facilities and venues.

Works anywhere, without sacrifice: designed to provide the highest video quality in harsh conditions. With its MIL-STD-810H rating, the GO Mobile will stand up against extreme heat (as high as 160 F), shock, vibration, dust, sand and drops on concrete up to 1.5m2.

The GO Mobile comes with a long-lasting battery that lasts up to 13 hours with a battery adapter, meaning you won't need to worry about running out of power during a match or event.

No cabling or local infrastructure needed.

Easily build, manage and control your own OTT channel.

Access to the PlaySight platform: analyze, edit and share live & on-demand content in a matter of seconds.

Content monetization and sponsorship capabilities.
Live streaming from any where and at any time.
As simple as setting a phone up. Push out professional live streams. Connect with your fans and a global sports audience.
WHAT YOU GET WITH GO MOBILE
Set up your GO Mobile system any where and at any time, within minutes.
Live stream, record, and store all video content on the PlaySight platform

Automatic Digital integration to scoreboards, live graphics, and smart scoring   

Optimize and manage available bandwidth

Multi-camera production and recording

Pro-level coaching tools for video analysis

Pro-level VAR Light/challenge replay 

Embed your interactive sports video player onto any site or network

Stream to any custom RTMP or social network

Your own OTT sports media network
Digital integration to scoreboards
IOnCourt Integration
PlaySight and IOnCourt team up to integrate automated video scoring and live streaming, providing a seamless management experience and high-quality graphics for users.
Scoreboard Integration
We take raw data generated by your scoreboard to create automated tennis stats both live on-screen and on the PlaySight platform.
SmartScore
SmartScore provides on-screen insights to enrich the viewing experience of your alumni and fans.
Graphics Overlay
Our industry-leading solution offers automated live streaming and video capabilities, along with LIGR's top-tier graphics package that can be fully customized to your needs.
Automated highlights
Focus on the best moments. PlaySight uses its own algorithm to automatically create video highlights for you to share.
Coming soon
GO Mobile for tennis tournaments
Looking for a comprehensive solution to elevate your tennis tournaments?
Our full-stack offering starts with GO Mobile unit per court and continues
with stunning multi-angle production for the semi-finals and finals.
Take your event to the next level with GO Mobile.
PlayFair pro-level video replay
GO Mobile system allows players to challenge line calls made by officials or opponents, utilizing advanced PlayFair technology. With GO Mobile, players have more control over the game's outcome, providing a more transparent and fair experience. Learn more
Connection quality testing
The GO Mobile will optimize available bandwidth to enable your pro-level live stream/video capture.
GO Mobile Remote aiming
Put the camera on a fence/wall/tripod, and the system will do the rest. Choose the remote aiming mode, and you will be able to aim your camera remotely with minimal video latency.
Camera statuses are viewed in real-time
Know what is happening and avoid problems. The system detects the issues and sends alerts to your personal phone.
Military-grade hardware
The GO Mobile is both indoor & outdoor compatible.
IP68 rating – resistance to dust, dirt, sand, and water

Works at extreme temperatures, including long hours in direct sun

Up to 4.5 hours of battery life on a single charge and 13 hours with an external battery

FHD video quality with 30 FPS (frames per second)
What Our Clients Say About PlaySight GO Mobile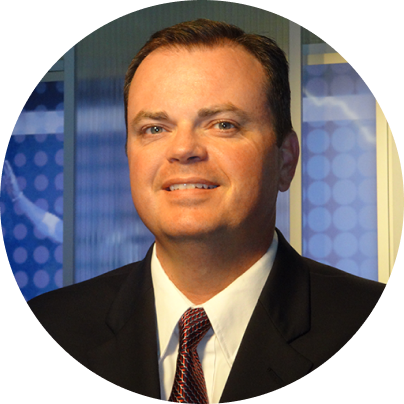 "That's why having an all-encompassing solution like this was so amazing.  To have a portable pack, that can broadcast a court with no external power source or external internet connectivity is amazing."
"To me, I think live streaming is huge, and one of the things we learned this year is how important doing it well has been to connect us with our fan base. Added features like SmartScore have also accomplished big things for us."
"It's made our facility an even better one that is able to host ITA Regionals, Conference Championships and USTA Tournaments. It gave us the ability to host numerous D1 and D2 programs at a D3 facility as we have something that many of them don't."