The PSSN provides you with full-service sports network infrastructure at a fraction of the cost, whether you are a sports league, team or school.
With sport-specific SmartTracker™ technology, SmartScore integration, graphic overlays and commentary add-ons, the PSSN sets you up to deliver an unparalleled sports video experience.
Your Own Live and On Demand Page
Fully customizable page, where you can build your brand and share your live and on demand sports content.
Monetization Platform
Set up customizable subscription plans for your viewers, parents and fans.
Sponsorship Opportunities
Integrate sponsors through advertisements on on-screen branding on your OTT channel.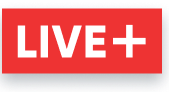 THE BEST MULTI-ANGLE LIVE STREAMING SPORTS VIDEO PLAYER ON THE MARKET
Watch multiple, synced angles of the same live stream. A second-screen experience, inside the same video player.
Automated Production
Broadcast live streams, record video and produce your sports video instantly and easily.
Scoreboard Integration
The latest in OCR (Optical Character Recognition) technology and scoring app integration to automatically integrate digital scoreboards as well as in-game insights onto the live video feed.
Stream Anywhere
Push your streams to the PSSN, your own webpage or network, or to other popular video platforms in seconds.
Automated Highlights
Focus on the best moments. PlaySight's uses its own algorithms as well as OCR technology to automatically create video highlights for you to share.
What Our Clients Say About the PSSN
"We realize that our students, now more than ever, are in regular contact with their families and friends via technology. The one area in which we are emerging as a school is in our ability to share athletic events with our families in real-time. Our student-run broadcasting system, WFSPN, provides a robust menu of games via audio channels on the internet and a few through streaming." Read more
"We plan to use the high quality, seamless live streaming that PlaySight provides to give our alumni, parents, friends and family a great viewing experience when they cannot attend in person. Additionally, the editing and production capabilities it provides will allow us to integrate film and highlights for use in recruiting as well."
"PlaySight's automated production technology fully aligns with our efforts to lead basketball back to being one of the top sports in Italy." Read more